LEAD DEVELOPER
Yaroslav Horban
What's your story?
I build the "guts" of our websites, and help create an online face for our clients' business. I make sure everything is built correctly and strategically so our clients can achieve their goals. Every site is different because every client is different.
I'm based in Ukraine, which is a long way from the farm, but it doesn't feel like it. We all work together like we're right next door.
What do you love most about what you do?
I'm always learning and connecting with new and interesting people. That never slows down. I love when we wrap up a project and both my team and the client are happy. It's a great feeling.
What makes Muletown Digital awesome?
The way this team treats clients. Everyone is friendly and warm and it's a good relationship, not just a business transaction. There is a real spirit of family and the client is a part of it.
What's your biggest personal achievement?
It has been so great to become a part of this Muletown family so quickly.
What about professional wins?
I became a developer after working as a quality assurance engineer for many years. I've worked hard and learned everything from scratch. I have a Masters in translation and interpreting, and building websites is kind of similar. I take ideas and translate them into code.
If you had to pick a different career—any career—what would it be?
I adore sports, so I would become a professional in the sport field (not sure which kind because I like a lot of sport activities and want to try everything!).
What surprises people about you?
Some might be surprised by the music in my headphones! I'm a heavy metal fan.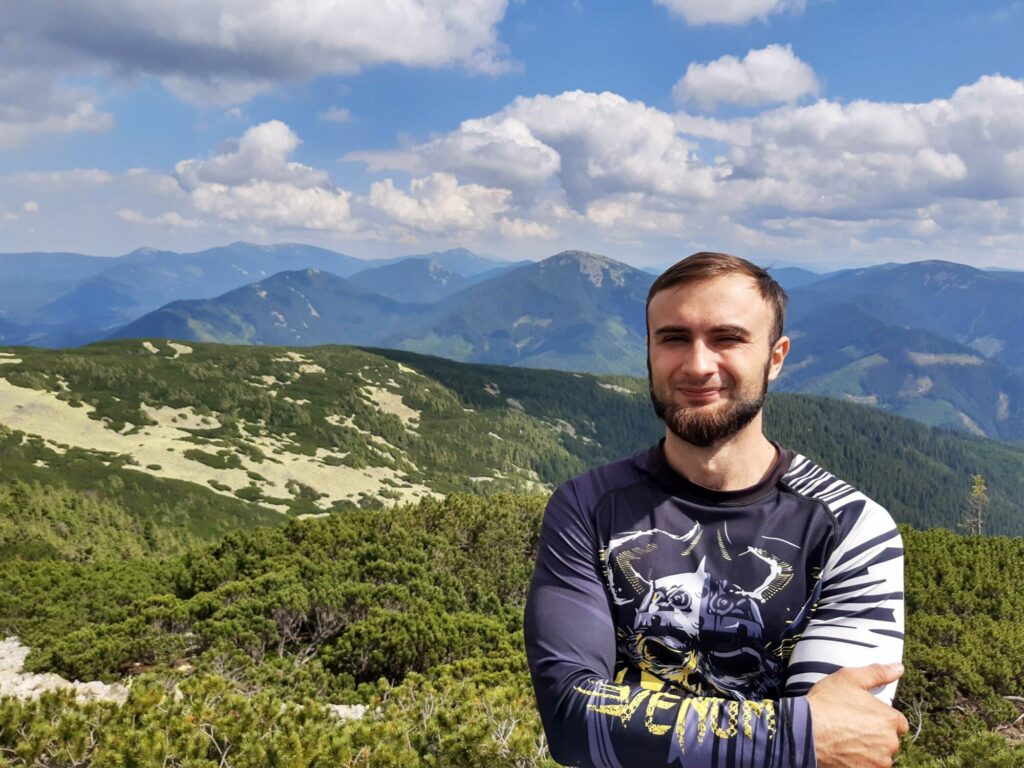 What's the weirdest job you've ever had?
I worked as a porter in candy warehouse. I ate so many sweets that I got sick of them.
You know the best way to get to know our team even better… become a client.