Behavioral Perspective
Providing therapy services for children with autism and special abilities.
Solution: An SEO plan to increase search rankings across multiple states.
BPI Campaign Goals
BPI offers its services in multiple locations across the US, recently expanding to provide In-home ABA Therapy in Columbia, MO. The goal was to create a local SEO campaign focused on the Columbia region to increase visibility and promote BPI's valuable services to the local community.
Our strategy included an update to the BPI website to enhance the overall content strategy across their full range of service offerings. We also created a dedicated page for Columbia, MO, including specific information on their ABA Therapy service to drive local traffic. We completed keyword research specific to the Columbia region and tailored on-page SEO elements to optimize for those search terms, then focused on building local and autism-related authority for the site to increase rankings. Our campaign also included the creation and management of a Columbia GMB profile for BPI, increasing their local presence.
Campaign Goals
Within the first 6 months of the campaign we achieved significant results.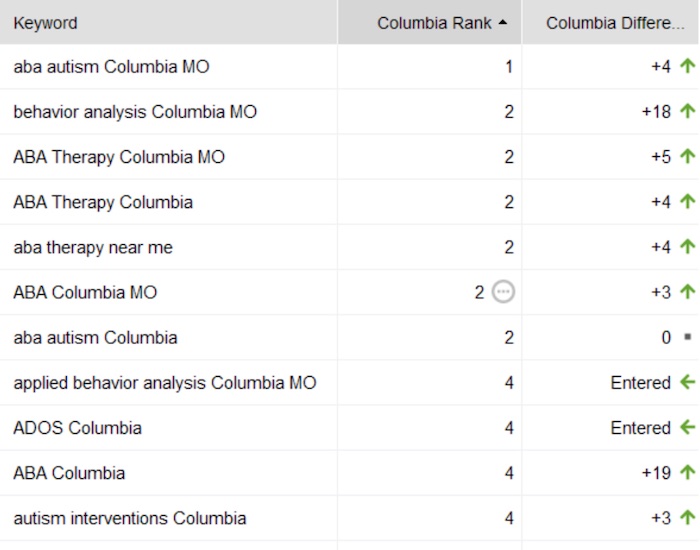 Increasing rankings for over 40 location-based keywords, including over 20 keywords that BPI were not previously ranking for.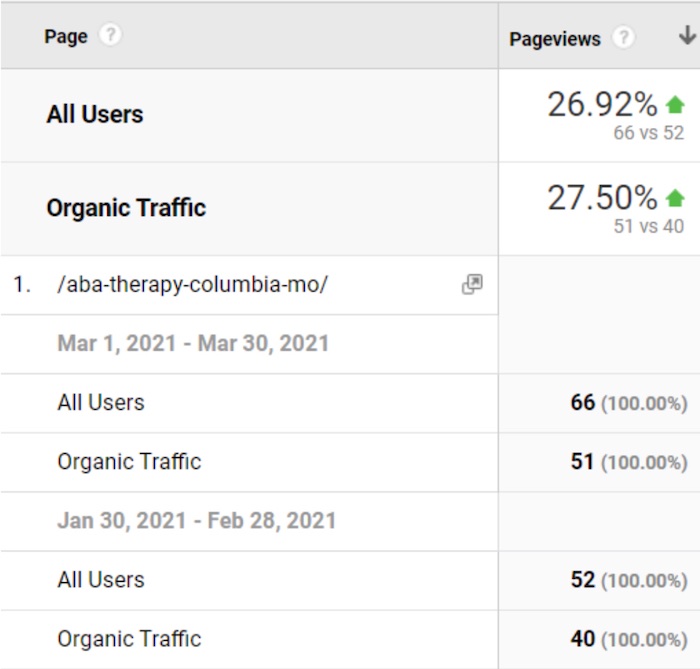 Increased traffic to the website via the Columbia, MO landing page with a current average of 50 page views per month from organic traffic.
Authority Built for Columbia MO landing page.
Ready to grow into your new website? Let's get started!