SEO, Web Design, Digital Marketing & Branding Columbia TN
Your business needs more than a website. That's why Muletown Digital is here to:
Jackson Morgan Southern Cream
Southern hospitality in a bottle.
KCS Building Group
Remodel and renovation general contractor.
Muletown Digital

can serve your business!

We offer a holistic approach to web design and digital marketing that delivers both an amazing customer experience, as well as awesome results.

Some of our solutions to help your business grow are Web Design, Web Development, Digital Marketing, SEO, Local SEO, Graphic Design, Branding, Small Business Websites & Website Maintenance, and Hosting. We work with businesses in Nashville TN and surrounds including Columbia, Franklin and Brentwood.
Search Engine Optimization
We work with some amazing people.
And we'd love to work with you!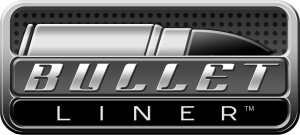 Ready for a
website that really works?
We'd love to connect and figure out how we can contribute to your brand's success!
Is updating your website like a never-ending game of whack-a-mole?
Find out how our expert team at Muletown Digital can grab that fluffy mallet for you and make your website maintenance a dream.